Holding a Book in Your Hand: Print on Demand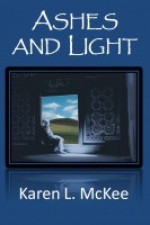 The chance to hold your book in your hand in published, bound format is a treat each would-be author dreams of. I know published authors, with reputable e-publishers, who struggle to accept themselves as published authors because the book isn't available in hard copy. For those authors who are either venturing into publication on their own, or who have started their own publishing company, there are avenues to satisfy this craving. They are known as Print on Demand (POD).
POD generally comes in two forms, one which I am going to call Traditional POD and the other I'll call True POD. In Traditional POD, the author works with a printer and orders a print run of so many hundred or thousand copies of the book. The printer prints the books (at a cost to the author) and then either warehouses the books (also at a cost to the author) or ships the books to the author so that the author can warehouse them. Downsides of this model are the high, upfront, printing costs, and the ongoing cost of warehousing and shipping books when (if) they are ordered. Also a downside is the fact that, unless the author has a means (a platform) to sell these books, the author might end up holding onto them forever. So downsides of traditional POD include high up front costs, ongoing costs and/or the storage space the author must pay for.
On the other hand, I know of motivational speakers with platform who have used this printing method with complete satisfaction. They know when they are going to give a series of lectures, can have the right number of books printed to meet their expected demand, and store the books for a short period of time while they sell them at their lectures. It works for them.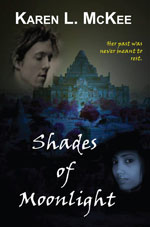 For the rest of us, however, having to either store or pay for the storage of books, and the upfront costs make this rather prohibitive.
Enter True POD. In a nutshell, this model of self publishing allows you to have the book ready for sale through a distributor and, when someone wants to purchase the book, that individual book is printed. It does away with the need for storage, but allows quality books to be printed.
There are three main companies for True POD:
2. Lulu
3. Createspace
Lightning Source differs from the other two because it is basically a printing company, while the other two could be called 'author service companies' with mostly-free options. Lightning Source focuses on providing printing services, and printing services alone. They expects you to know how to format your book both inside and the cover. The company does provide templates and instructions, but does not expect to deal with author/publishers who don't know their business.
To Lightning Source's credit, it offers extensive book formats, including hard cover and full color. The company also has the most extensive distribution in both the US and UK and allows the author to control discounts to distribution points (stores).
Costs, however, are higher, with Lightning Source charging between $117 and $150 per title, depending on whether you are doing hard or soft cover. Other downsides include the requirement that you have your own ISBNs and that their website is not the most easy to use. I'm told, however, that once you figure it out, it's no more difficult to use than the two author service companies.
Lulu – The first of the author service companies presented here, Lulu offers a full range of services including author packages like "The best selling publishing package". While this package comes at a charge of $629.00, it doesn't offer anymore than an author/self publisher can do themselves. Lulu offers pre-publishing, marketing and publicity packages, but again, the author can do most of this themselves.
On the plus side, Lulu publishes in the US and UK and offers many more trim sizes including everything from pocket books to hard covers with dust jackets, similar to Lightning Source. Distribution through Lulu on a free basis is through Lulu.com, and, if you choose Lulu as publisher, through Amazon. If you want yourself listed as publisher it will cost you $99.00. Lulu also offers a good template for cover creation.
Createspace (my current choice) also offers author publishing packages, but the author creation of a book on Createspace is relatively intuitive. Packages include the $758.00 Total Design Freedom Standard that has 'professionals' work with you to get your book ready to publish. Again, you don't need this unless you have money to throw at the project.
Createspace basically has two 'plans' for publication, basic and pro-plan. The basic plan allows your book to sell at the Createspace e-store and Amazon for only a share of the royalties, while the pro-plan (at a charge of $39.00) makes you eligible for the Expanded Distribution Channels that can get your book into libraries and bookstores (theoretically). In the pro-plan, you also pay less per copy when you order your own book. Royalty rates are also higher in the Pro-plan in comparison to Lulu.
So for my money, Createspace seems to win as a low-cost option for POD.
While these three companies seem to be the front runners for POD, there are any number of other author service companies who will, for a price, provide book formatting, editorial services, cover production, and marketing advice and services. Let me emphasize this: FOR A PRICE.
These companies aren't cheap and for the most part any author can learn to produce reasonable POD books on their own or through finding freelance services, or friends (to trade services with).
That said, however, there is a significant learning curve required for POD. Assuming your cover design is reasonable enough to be used in POD, there is still the matter of being able to write suitable back cover copy, and to format an entire cover (front, back and spine). You also have to be able to produce a print ready interior of the book. This requires the author to develop other skills in self-publishing, and to learn new programs like Adobe Photoshop and In Design, or Microsoft Publisher—something that took a lot of hours for me to accomplish. But if you are determined to have a print copy of your book, and if you are prepared to do the work, there is nothing like the mailman delivering your first proof.