Road Maps and Avarice
Road Maps and Avarice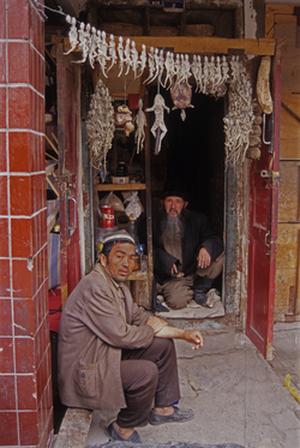 Yes, it is all about the money.
Two weeks ago I wrote about the Klondike gold rush and how that led to cartographic oddities that misled gold seekers into taking ill-advised routes to the gold rush. But other maps are also intended to 'sell' to their users—including the ubiquitous road map.
Americans often claim that they invented the road map, and indeed Americans certainly created the most extensive collection of roadmaps just as they advanced their road systems. But there are earlier versions of roadmaps. In the third century the Romans produced a six meter-long map of roads and distances between certain points called the Peutinger Table (now stored in a Viennese museum) and during the time of the crusades crude journal/maps of routes to the Holy Land were produced. But the modern road map is largely an American invention.
These maps didn't originate with cars in mind, but as a result of bicycle clubs in the late 1800s when cyclists were searching for maps of paved roads to enjoy their activity. Cars soon took over and road maps developed as promotional tools to encourage people to travel to, and live in, new places. Of course, as new locations opened up, land sales increased, and as the car culture grew and people travelled more, road maps did wonders for the bottom line of the oil companies.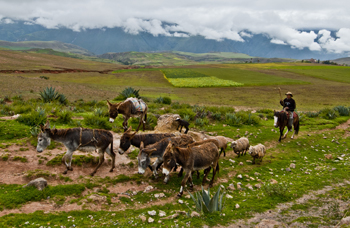 But maps were used for promotion by other companies, too. In Canada, department stores developed road maps that showed that 'all roads started or ended' on Yonge Street, Toronto, the location of their store. Maps produced by oil companies specifically marked the location of oil refineries and invited people to visit these new ultramodern facilities. Maps produced by exhibitions/fairs included images of vehicles speeding to that location. Road maps were not just a means to open up a person's eyes to the many places in the landscape, they were a means to direct that person's attention to a specific location in an overt attempt to separate that person from their money.
City maps were more of the same only concentrated in a microcosm of what was going on all over the United States. John Jacob Ast0r became the veritable poster child for land speculation through his exploits in Manhattan. Astor bought his first lot on the Lower East Side in 1800 and gobbled up numerous lots afterwards to make a fortune in property values. What was bought for$50 an acre in 1800, was worth $1,500 in 1920 and as the City's grid system was planned well before the city finally took shape, Astor was able to parlay his wealth into $25 million—the wealthiest man in America when he died in 1848. How did he do that? By looking at the street map of the city. Then he could sell properties—always at a profit—to take the cash and purchase more property in as-yet undeveloped areas that would be worth even more in the future. For example, a sale at $12,000 allowed him to purchase lots that would be worth $80,000 in a few short years. All because the road maps, like the maps to the Klondike, told him where to go.
Which brings me to the latest development debacle in Greater Vancouver: a developer not only leveled all the trees on the property that was soon to hold four mega houses, he also leveled the trees in a local park, on private property and along a salmon spawning stream. I'm not holding my breath given the history of cutting down trees in these parts, but here's hoping a large part of his profits go into reparation.