Winter is Coming
Winter is Coming
Okay, I know that line has been taken, but it seems that winter is a theme running through my writing these days. I recently finished a new alternative history mystery novel, (as yet unpublished—still at first reader stage) that arose out of a writing workshop I attended on the Oregon Coast. It is set in what is Kyrgyzstan in our world. Okay, okay. I can hear you now. KYRGYZSTAN? Where the heck is Kyrgyzstan?
Think north of Afghanistan in and around the Tian Shan and Allay mountains.
It's a small, ex-Soviet Union country—one of the 'stans'.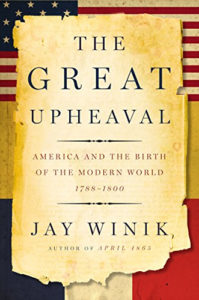 My story grew out of an exercise at a Historical, Time Travel, and Alternate History workshop presided over by Kristine Kathryn Rusch, author of such wonderful time travel novels as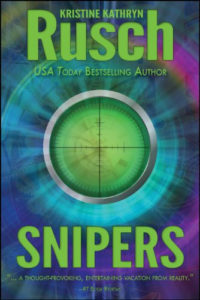 Snipers. She asked us to take an event out of the wonderful non-fiction book The Great Upheaval, and use that as a jumping off point for an alternate history story. The short story that arose presumes that history diverged way back in the late-1700s at the time of Catherine the Great, or Yekaterina as I call her. It was around the same time as the American and French revolutions when Catherine was the great Tsarina of the Russian people. She was an interesting lady who wasn't even Russian by birth, but she married the Tsar and then usurped his throne. Like I said, interesting lady.
In her younger years Catherine was tempted by the influence of the great statesmen and philosophers of her day to consider democracy for her people, but eventually decided that it wouldn't work—for Russian peasants. Instead she went to war against the Ottoman Empire. In our world she won her battles because the Ottoman Empire was waning.
But what if Catherine's depredations (and they were vicious) woke the Ottomans up? What if the Ottomans found their strength again and took the battle to Catherine and the Russians? The Russians were stretched by conflicts on their northern and southern borders and with Poland.
Because the Ottomans won (in my version of history), it led to a world very unlike this one. It led much sooner to the end of the French Revolution so that Napoleon never became emperor and never ruled. As a result, the French government never supported the fledgling United States in their great democratic experiment, and that led to Great Britain taking over most of North America.
At least in my made-up world.
In the novel that grew out of the short story, a rag-tag group of Russian refugees escaped the Ottoman juggernaut and now live in a small country called Fergana. Fergana lies caught like the gristle in a joint between the two behemoths of the Chinese and Ottoman Empires. In the late fall of a modern day New Moscow a young girl is found dead in a city park. Thus begins my new novel, After Yekaterina. It's late October and the first snow is threatening as Detektiv Alexander Kazakov stands over her body.
That is how I came up with my latest mystery series. And now, as I start the second novel in the series, the autumn ocean storms are settling in over my home, but in Fergana it is deepest January and the long winter has arrived.
My goodness I like this writing thing.