Latest Release: The Nests of Old Women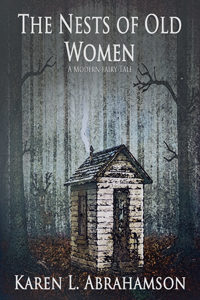 My latest short story is a modern fairy tale and will be taking part in a Bundlerabbit bundle of fairy tales. The story is now live on all the usual channels.
When Clare Pine's husband, Todd, leaves her for another woman, Clare's life takes a nose dive. First she loses her man, then her apartment and finally her job. After a year watching every dream she has pass her by while Todd's life soars, she finally becomes angry enough to do something about it. She just doesn't know what.
Then she meets a tall, dark stranger who tells her a story about an old woman who can help her—a woman in the woods. When she meets the woman, Clare will have to decide just how far she'll go to gain her revenge.
For more information click HERE.