Book Blog Tours and Review Sites with Adrian Phoenix
The few last weeks I've written about building a social network and its use in marketing. It was interesting that Joshua Graham couldn't directly relate his Facebook and twitter followers to his writing, but that John Locke, could. Hard on the heels of writing those posts I attended a Publisher's Workshop on the Oregon Coast where we discussed marketing strategies for e-books. One of the items clearly not at the top of the facilitators list of marketing tools was social marketing a la Facebook and twitter.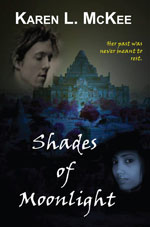 Following on that workshop I was referred to a an article on the Science Fiction Writers of America website regarding the author's 100 day Social Media Blackout and the results of that experiment regarding social media and marketing. The author basically removed herself from social media for 100 days and talks about what she learned from this experience. Basically, her view of the value of social media shifted from a belief that social media connected her with readers and industry professionals as well as connecting her with family and friends, to one of social media's value being its ability to connect her with community.
Not marketing. Community building. She goes so far as to point out that having a person as a follower (something that takes only the click of a mouse), does not necessarily mean they are going to take the time to buy and read your books.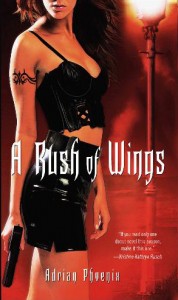 So how do you build a fan base? Urban Fantasy Author and friend, Adrian Phoenix, has done extremely well at building a fan base over three years of publishing her Maker's Song and Hoodoo novels. She kindly agreed to an interview about how book blog tours have contributed to her following.
1. For those of us just starting down this road, can you please explain what a guest blog is?
Adrian: You bet! A guest blog is a post you write for another person's blog, usually by invitation, on any number of topics. I've written on topics ranging from vampire dating tips, my first crush, writing from the male POV, on the nature of ghosts, my love of paranormal, the top ten shows on my DVR, etc. Anything that readers might find interesting. I try to gear it toward the blog that I'll be guesting on—paranormal, urban fantasy, paranormal romance, etc. But I've found that most blogs are happy with any interesting, reader-hooking subject. And humor seems to be really appreciated.
Here's the links to a few examples.
On Paranormal Haven, I did a guest post on the nature of ghosts.
On the Strange Candy blogsite, I did I guest post on vampire dating tips.
On All Things Urban Fantasy, my post was about the top ten shows on my DVR. (Including pictures for each show, plus who I thought was the hottest character.)
On the Vampire Book Club, my post was on writing from the male POV.
2. How do you get invited to provide a guest blog?
Adrian: I usually get invited by bloggers who've either read my books or have received copies from my publisher. So it never hurts to check the blogs reviewing books in your genre and offering to do a giveaway or offer to send them a copy to review. Sometimes they are overloaded with books to review, so my advice at this point would be to contact them about doing a guest blog or interview along with a giveaway.
Once you've been a guest on a blog site, keep in touch about your next release. You should get an invitation to come back. If you don't (and they do have a ton of authors to deal with), politely let them know—in advance— that you have a new release coming out and schedule a giveaway and guest blog or interview. Always be polite and friendly. Most bloggers will be happy to work with you and promote your books if you treat them with warm professionalism and courtesy.
3. You have conducted guest blogs as both yourself and your characters. Why have you done this and how is blogging as a character different from regular blogging? Why do it?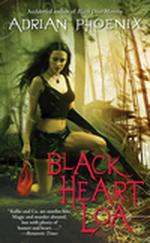 Adrian: I really enjoy letting the characters do guest blogs and/or giving interviews. I can play and have fun and don't need to worry about how I'm perceived. Readers in general and fans of a series absolutely love interacting with the characters they read about, the characters that feel so real to them. Some even get to flirt. Sometimes I'll offer to do a character gig just for a change of pace, but more often, the bloggers will ask for one—especially if they are fans of the books themselves.
Every time I've done a character interview or post, I always see a comment along the lines of "I haven't read these books yet, but I loved this interview and the way the characters chatted that I'm going to get the first book right now."
That alone makes it worthwhile. It gives new readers a taste of the books through getting to know the characters, and it gives fans a chance to play with them. And my turnouts for character posts and interviews are often better attended than my own interviews. I'm okay with that. After so many interviews, there isn't much new to say that your readers don't already know from previous interviews. Another reason for guest blogs—myriad subject possibilities beyond yourself and your writing techniques. LOL.
Here's a couple of examples of character post and interviews.
On Paranormal Haven, the Maker's Song gang posted likes and dislikes dossiers, including their thoughts on Twilight.
On Paranormal Romance Addict, Dante and Heather did an interview together.
And on WereVampsRomance, Dante discusses sex, lies, and the mofos who tell them.
4. Personally, the thought of being interviewed in a blog makes me nervous. How do you make sure you haven't made a fool of yourself in the blog or that your characters don't make a comment that could impact readership in the future?
Adrian: Interview questions aren't all that difficult, really. The readers want to know more about you—do you have pets, children? What do you like to read? Who do you like to read? What is your writing routine? If you avoid religion and politics, you'll be fine. Readers want to know the person behind the book. That's all.
As for the characters, I let them say whatever they would normally say and don't censor them. Fans want them to be themselves and, trust me, Dante doesn't hold back. They love him all the more for it. And he's gained me new readers as well. I don't think you need to worry and your characters chasing away readers. If anything, they will win them over.
5. What kind of time commitment is involved in guest blogging?
Adrian: Unfortunately, it can be a lot. It depends on how long your guest blog is (and shorter is generally better) and how much you interact with the readers after it is posted. It's a good idea to read the comments, leave comments of your own thanking them for joining you, for their support, and answering any follow-up questions.
On my previous release, I did a huge blog tour. I had so many requests and I wanted to do them all and I did. I'll be more careful with this next release, spread them out more. Not only do you use up too much writing time, but you run the risk of people seeing too much of you. Spread it out. Instead of a guest blog or interview every time, offer to do a straight giveaway instead. I've never had a blogger say no to that.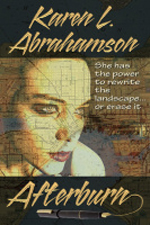 7. On a topic other than blogging, do you have a promotions/marketing plan beyond whatever your publisher identifies? I also note that you have a posse of fans who do a lot of promotion of your books. How did that come about and what do they do for you? How did you go about promoting your book as an author once you had your book deal?
Adrian: I don't have a specific promotions/marketing plan other than getting the word out via blogsites, giveaways, sample chapters, etc. Having an active website is part of that. That's a necessity so readers, new and continuing, can find you, learn more about your books (where to find them, for one thing) and contact you.
Through my website, people can also join the street team, request free book plates, or go to the forum (or my official Yahoo fan club) to chat with other fans about my books. I also have chats with characters on the forum.
I have a street team of 160 people worldwide right now (that number keeps going up) and two street team managers (both who are fans that I got to know and who volunteered for the job) who handle the details. The street team receive bookmarks to hand out to book stores, libraries, and to other readers. They post about my releases and events on Twitter, Facebook, Goodreads, MySpace and spread the word about my books in a ton of different ways (including my titles and website link in their email signatures). Quite a few make sure their local bookstore keeps my books on the shelves and chat the books up in book clubs and reading groups.
I give signed copies of each release to the top 25-30 people on the team and every few months, award prizes to members with the highest points. (Points are earned in a number of different ways.) I also make sure they know I want it to be fun and that they are not obligated to do anything.
As for promoting my books after landing each of my contracts, I don't do much—aside from putting info and news up on my website. Not until it gets closer to the book's release date. A couple of months prior, I start contacting blogs about doing appearances and giveaways. And I always have something happening on my website.
Thanks so much to Adrian for her time and her insight. (Her most recent book, Black Heart Loa is receiving stellar reviews.) Blog tours sound like work, but they also sound like a lot of fun —but then so does most of social marketing when you focus on the social aspect. The one caution I would add to Adrian's information after a follow-up discussion with her, is remember that social marketing and guest blogging should not take over your writing time. If it does, then you have a problem.