On Maps, GPS and Andre Gide
I never get lost, or only rarely. Few places turn me around, Portland Oregon being one of them. (I'm blaming the rivers and the volcanoes on creating a weird magnetic field that disturbs my sense of true north.) All my life I've arrived in a new place and managed to orient myself quickly, so that I've been able to get around with only my sense of direction and, when necessary, a map. These days, however, I'm beginning to feel like an anachronism every time I unfold my trusty, old fashioned paper map. In fact, I'm reminded of an episode of FRIENDS, when, in London, Joey had to place his map on the ground and step into it, in order to find himself.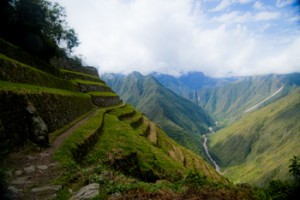 Let's face it, with GPS, Onboard computers in our cars, and smart phones, all of which will give you the best route to take from point A to point B courtesy of MapQuest, the art of map reading is certainly on the wane. Which makes me wonder what the loss of that art will mean to our world.
Sure it might mean less coffee-stained maps, probably fewer traffic accidents and certainly fewer arguments between couples lost on a Sunday drive, but what will it mean to how we see the world?
My fascination with maps has always existed. Travelling as I do, one of my first purchases for any destination is a map that is large enough that I can understand the relationship between places, and that I can see enough details so that I can also get off the beaten path. When I go travelling, I like to trace my route on the map as an indelible reminder of the places I've gone and the things I've seen. It also reminds of the immensity of experiences I haven't had, and all the other corners and mountain tops and valleys and towns and people I haven't seen or met. The map reminds me of the world out there that I've, ever so briefly, stepped into.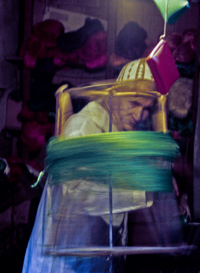 With the advent of GPS and TomTom etc. I wonder how that affects our relationship with the world around us. With a map we get context. We get how small we are in a much larger world, whereas the GPS and OnBoard Computers I've used reduce the world to one small computer screen that points us in one direction and that doesn't foster those exciting tingles a map gives when you realize there's an alternative route to the one you'd chosen—one that might be richer for the fact it isn't the most direct route or the path that most people travel.
Maps have fostered my imagination since the first time one fell out of my parents' National Geographic Magazine and since the first time I traveled with my parents from British Columbia to Quebec and my mom showed me a map of the continent. I was seven and the vastness of the landscape excited me with all the half-glimpsed things along our route. Maps gave me a sense of where we were in relation to where we'd been. Today they give me a sense of the greater world. Old maps show what the landscape once was and how it has changed. Maps even give a sense of how other cultures view the world differently than most North Americans do today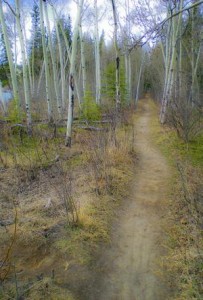 The French Author, Andre Gide wrote that "One does not discover new lands without consenting to lose sight of the shore for a long time." That's what maps are all about, a guide to discovery and exploring something vaster , whereas GPS seems to make a journey all about yourself moving from point A to point B.
So for me, though GPS and MapQuest are great for short trips, I'll muddle through with a paper map and my own sense of adventure. I'll live by Gide's philosophy and take a chance on getting lost or perhaps, like Joey, finding myself in the map.
So how do you prefer to travel? Are you map challenged or a fan? Do you depend on GPS when you're travelling? Why?