Welcome to my Website!
Welcome to my Website!
Thank you for visiting. I write fantasy, mystery and romance about dangerous places both at home and abroad. My writing ranges from the fantastic world of the American Geological Survey where agents protect America using magical maps, to a summertime beach town where friends deal with romance and a mysterious bracelet, to mysteries set in places like the Canadian west coast, Burma, or chilly Russia. Hopefully you'll enjoy these tales.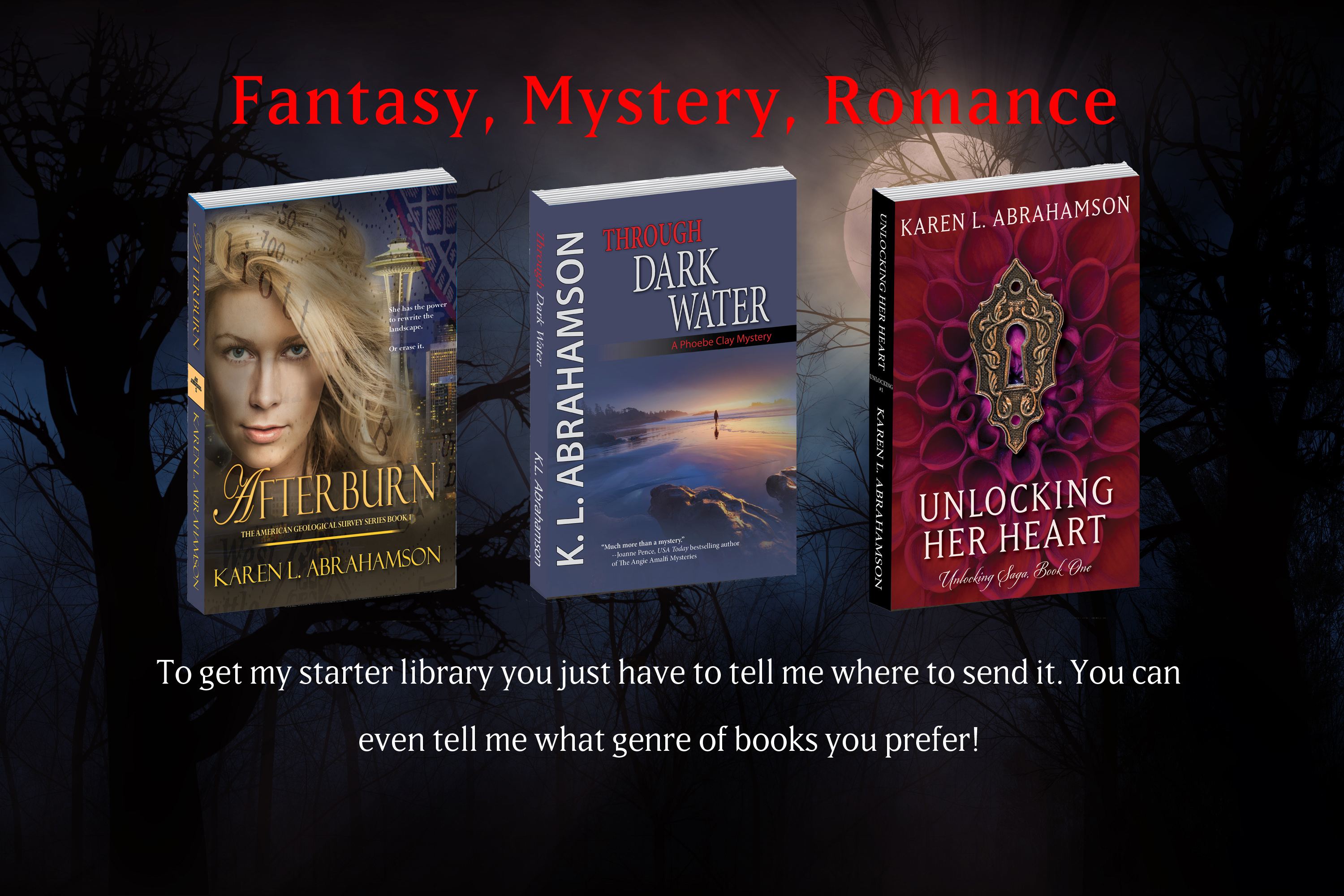 To get your free books simply click below on your preferred genre of books and tell me where to send them. You'll get at least one novel in your preferred genre, plus at least one novella and other stuff.  How's that for a cool deal?
Mailing List Sign-Up