Book 2 of the Terra Trilogy is now available!
I'm thrilled to announce that book two of the Terra Trilogy is now available in e-book and the print publication will be available in May.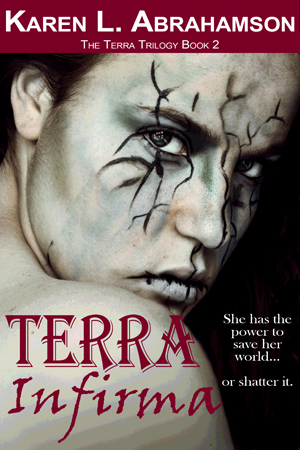 In the years after the 'Big One' destroyed most of human civilization, a lone city perches precariously on the Pacific Northwest coast of North America.
When nomadic marauders attack the Independent city of Couver, seventeen-year-old Terra Vargas must choose: use her Cartos powers to protect her city, or rescue her mother from the marauders' camp. But as her control over the earth power erodes, so does her ability to choose wisely.
Stay or go?
Either way, there will be a horrible price to pay.
Available on Amazon and at Smashwords and other fine e-tailers.